---
New Webmail Tour
---
Dear Members,
Further to the sneak preview I included in the last update, I am delighted to invite you to take a very brief guided tour of our new webmail interface at some point over the Christmas period.
We have been working on this full redesign over the last few months and have completed a front-end design concept that is partly interactive. Please note that this is NOT a complete build and that the tour will guide you through a very specific sub-set of the functionality. We hope to obtain some general feedback from you and would really appreciate any comments you have about the direction we are heading
We are aiming to use the very latest browser technologies including HTML5 and javascript and as such will require reasonably up to date browsers for this tour and for the full version in future. The current aged webmail interface will continue to be available to support older browsers.
---
The emphasis on the new webmail redesign has been on:
Speed
The number one request from you has been to increase the responsiveness and speed of webmail. This version will be using intelligent techniques to not just make the service run faster but also make your experience FEEL really smooth with the ultimate aim of creating a sense of flow.
Functionality
We have been collecting requests from you over the last few years and intend to have a steady implementation of these into new webmail. Our first launch will support the core email functions but new functionality will be added every few weeks from your list of suggestions.
Aesthetics
By any measure, the current version of webmail is looking dated. We have redesigned webmail from the ground up to look fresh and modern to give you an optimized, yet visually comfortable, experience.
Please do take 3-5 minutes to take our tour. If you can spare a few more minutes you 'll also have the option to answer a few more questions about the interface to help guide our understanding.
With best wishes for Christmas and the New year.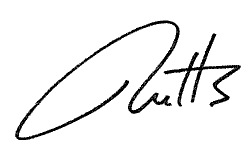 Daniel Watts
Managing Director